Heroes don't always wear capes.
In 2020, the world recognized the heroes that walk among us - the ones we see on the bus going to work and in the grocery story buying food and supplies for their family. These heroes worked selflessly in 2020 to make sure those who needed help in their hour of need were taken care during these most frightening and uncertain times. They are our Healthcare Heroes.
At the end of the day, these Healthcare Heroes and the DailyPay family understand that it's all about people. The nurses who brave the unknown and put themselves on the frontlines to take care of the most vulnerable. The doctors and medical researchers who go above and beyond to tend to patients and work to discover new treatments. The administrators and other staff members who work tirelessly behind the scenes to provide support. These people are the ones who are there to treat and care for those who need it, and they deserve our strongest support. DailyPay is proud to provide a benefit that helps healthcare providers retain top talent and simultaneously alleviate healthcare workers' financial stress, motivate them to go to work and ultimately provide high quality care.
But today we would like to do more than that, and shine a light on deserving Healthcare Heroes chosen by best-in-class organizations across the country we work with. We thank them for all they have done this year to make the world a little brighter, during a time when we needed it most.


Thuan Tran
Manager of Payroll and Employee Information, Houston Methodist
Houston, TX
Thuan joined Houston Methodist in 2003 and has served in his current role of Manager since 2006.
In 2020, Thuan supported Houston Methodist's frontline workers as they moved to adapt to new guidelines in health care since the pandemic began.
"There were a lot of challenges this year. We were short-staffed at times when employees had to care for their family members infected with the virus or became infected themselves," he said.
"Although it has been very stressful, it has also been a very rewarding time for our Payroll department. We implemented an enhanced salary advance program, administered a program to help pay employees whose normal clinics were closed when the state went on lockdown, and we created a special program to reward our front-line employees with bonuses for their incredible work.
"I know we made a positive impact on our employees and that our work helped them to focus their attention on caring for our very sick patients."

Constance Woulard
Divisional Director of Nursing, Wellpath
Gulfport, Miss
Constance has worked for two years at Wellpath, a nationwide provider of medical and behavioral healthcare in inpatient and residential treatment facilities, including jails and prisons. She has worked in nursing for 30 years.
"When all this started, it reminded me of how scared I was when I was early in nursing and the HIV virus came onto the scene. Just like with HIV, though, once we learned more and I could understand about how it was transmitted and treated, I was not as afraid anymore. We have to make sure we are doing all we can for the residents and staff."
"Early on, we had to increase the awareness of the seriousness of the disease. It's taken a lot of true dedication and commitment. We've been doing a lot of research, and put in place new protocols to increase the safety, such as disinfecting clothing."

Maxine Fried
Director of Patient Services, Rockaway Home Care
Long Island, New York
Maxine has worked for 12 years in the healthcare industry, the last five years as Director of Patient Services at Rockaway Home Care.
"This year has been a whirlwind of changes. For all in healthcare, it's not so simple to say 'we are not going to work.' Saying that we are not going to work puts more people at risk."
Since the pandemic started, Maxine had to step in and do many other roles in the organization because of personnel changes.
"Because I was a part of every department, I could really see how others work together to provide services. This gave me a deep appreciation that every single department and person is really needed to provide the quality of care that we do for our patients. I want to thank all the other healthcare heroes."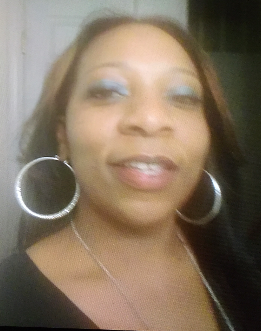 Catina Montgomery
Geriatric Nurses Assistant at Fundamental
Baltimore, MD
Fundamental runs multistate health nursing facilities, nursing homes, and is a rehabilitation provider. Catina has worked for Fundamental for four years and in the healthcare industry for 10 years.
"Doing this type of work is tough. The first few months, everyone was afraid, stress level on high. I had to pull it together, and so did others, we worked together as a team. The toughest part is seeing residents that used to be vital - but this virus just took them away. I'm now worried about this second wave. It's sad to see the residents there one day, and then all of the sudden, they are gone."
"Helping those that we are able to save and see them recover is the best part of the job. This is very joyful to see. My coworkers and I uplift each other, along with my administrator, who has been working very hard as well supporting us."
***
DailyPay is proud to partner with hundreds of forward-thinking companies, including many in the healthcare sector, to offer their employees choice and control over their pay, which results in increased workplace satisfaction and employee productivity. In fact, 73% of employees said that their opinion of the employer improved since the company implemented daily pay as a voluntary benefit, and 59% of DailyPay users say DailyPay motivates them to go to work.
Now more than ever, improving workplace satisfaction in the healthcare industry matters. On average, a 1-point increase in Glassdoor company rating is associated with a 1.3-point increase in customer satisfaction, measured by the American Customer Satisfaction Index (ACSI). In other words, improving healthcare workers' job satisfaction can help to create an improved patient experience. Offering the daily pay benefit is just one way to make a meaningful difference in the lives of the essential workers who keep us safe. We are glad to be there for those who are there for all of us, everyday.